The conductor of Teekkarikuoro, MSc Johanna Lantto, is a music pedagogue and an environmental technology professional. First she was a singer in Teekkarikuoro for six years, and then she became the conductor in 2006. Lantto graduated from Pirkanmaa University of Applied Sciences in Music pedagogy and completed her Master's in music in Tampere University of Applied Sciences.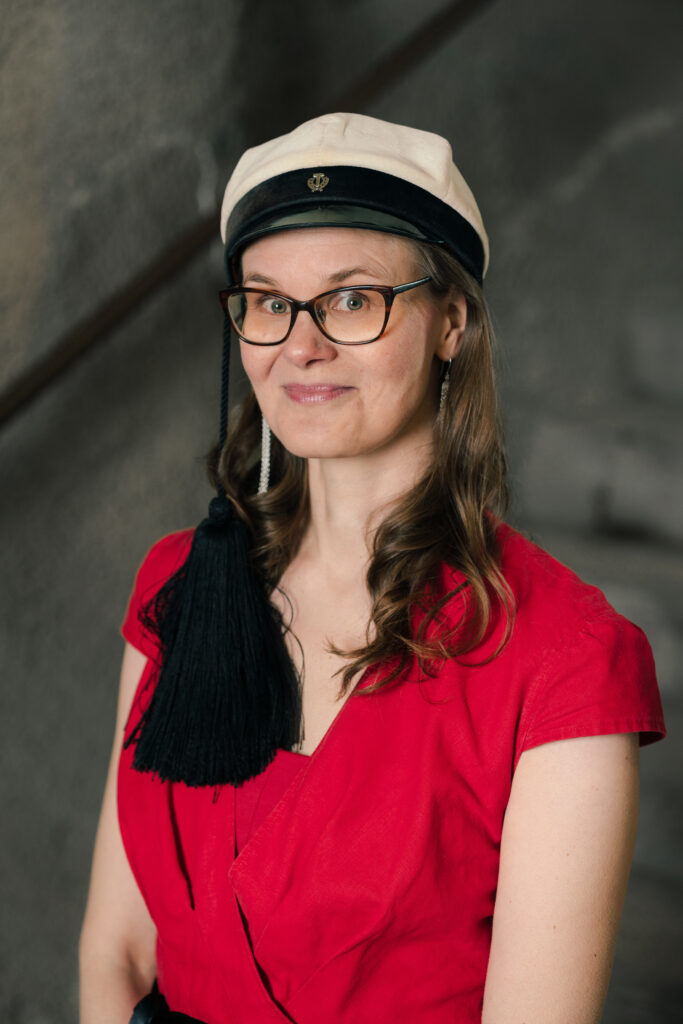 Johanna Lantto is the longest-standing conductor of Teekkarikuoro, and with her, the choir has improved significantly in both tone and skills. Year by year, the repertoire has become more challenging. Teekkarikuoro has released three albums with Johanna Lantto as the conductor.
Teekkarikuoro has been conducted previously by Jens Lundell (1985–1988), Jussi Tamminen (1988–1993), Juha Tuomola (1993–1994), Katja Tuulari (1994), Virpi Vaarala (1995), Tiina Pajunoja (1995–1996), Eira Ruonavaara (1996–1997), Sara Sintonen (1998), Sanna Passinmäki (1998–1999), Jussi Kauranen (1999–2001), Outi Pisilä (2001–2005) and Jarmo Kaijansinkko (2005–2006).