Teekkarikuoro has published three albums: Tumman taivaan taika, Alussa oli insinööri and Tuopin täydeltä. You can buy all our albums in our webshop.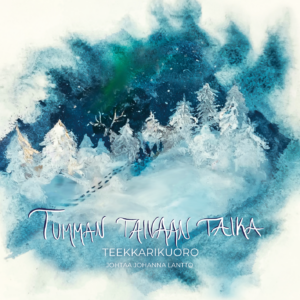 Finnish Yule is a combination of the magic and atmosphere of the dark arctic winter, the light of the sparkling snow and candles, shining hope to the people huddling together. With these themes in mind we set off to plan a Christmas album where we wanted to combine both traditional Christmas songs and new choral music.
The Tumman taivaan taika album contains multiple previously unpublished pieces. Our choir's house composer, an alumnus of the choir Elina Majuri composed two songs for our album. The lyrics for the piece Tumman taivaan taika are created by the multi-talent of theatre and culture sector Katariina Lanttoand the lyrics for Jouluyö are a poem written by Immi Hellén in 1916.
Composer and choir conductor Sabrina Ljungberg's joyful Tule armas joulu! is composed based on a poem from the 1870s written by Sakari Topelius. Metsien joulu is a song that was originally composed for the vocal group Viisi and has now been arranged for a mixed choir by composer Virpi Eroma. Virpi Eroma. Familiar Yuletide carols are performed on the album in both traditional versions and refreshing new arrangements.
The album was recorded in May 2022 and released on 24 November 2022.
List of songs and more information about the album here.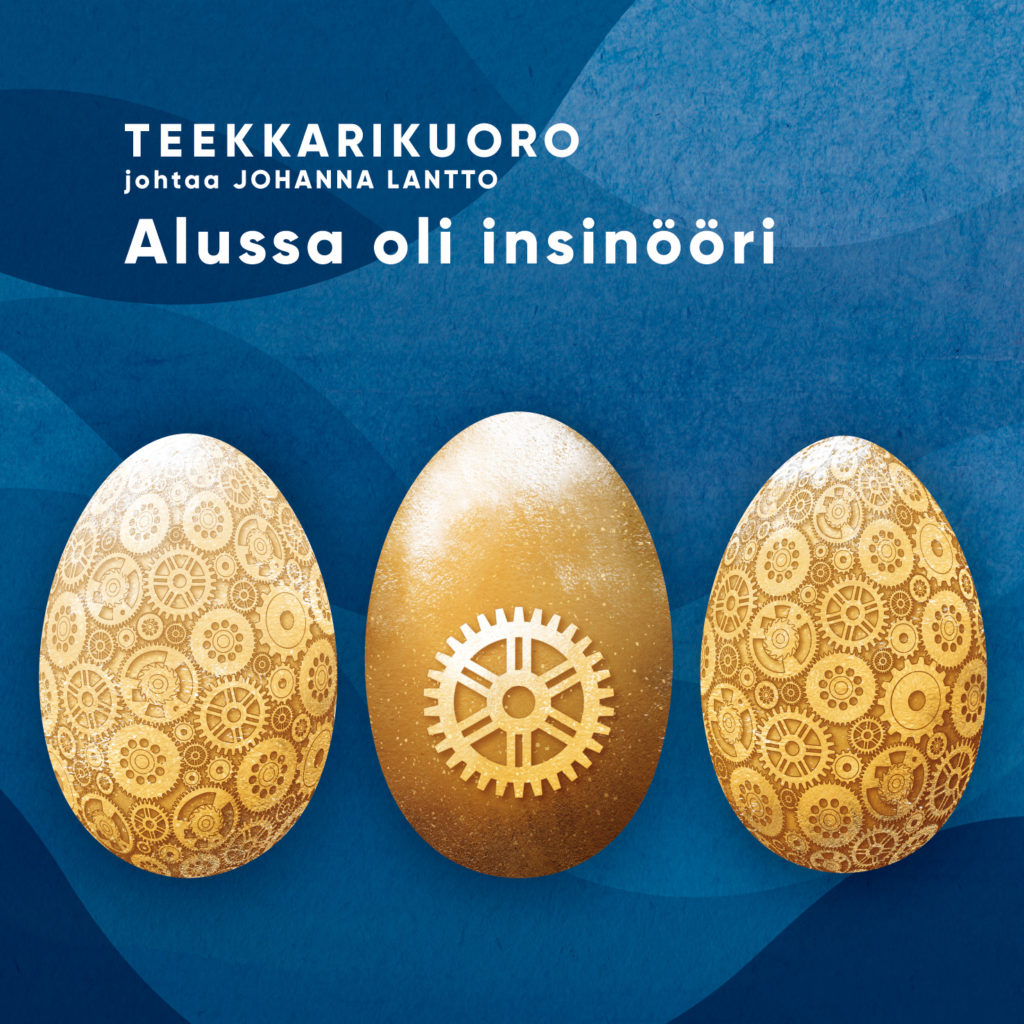 Tampere and the essence of being a teekkari are the recurring themes of Teekkarikuoro's second album. The traditional teekkari song Teekkarihymni got new lyrics and was switched from minor scale to major and so Tampereen teekkarien juhlahymni was born. Drinking songs were of course an indisputable addition to Teekkarikuoro's album. The teekkari song potpourri Teemu Teekkari (includes the hit song Pesupallo ) was also recorded. Huuan mie humalattakin , on the other hand, is a kind of an anti-drinking song whose lyrics come from a poem in Kanteletar . It was composed for the choir by Jussi Tamminen, a composer and a conductor who also used to influence in Teekkarikuoro. Other compositions commissioned for this album were Canon Indeed that was composed by Jaakko Mäntyjärvi and Alussa oli insinööri that was composed by Anna-Mari Kähärä and whose lyrics are by Sinikka Nopola. This humoristic cantata was composed to celebrate the 50th anniversary of Tampere University of Technology.
The album was recorded in April and November 2016 in Kangasala-talo, and published on the 29th of November 2016.
Join us on a journey into the world of technology. You may be surprised.

Teekkarikuoro's first album Tuopin täydeltä was published in March 2010. There are brand new drinking songs on the album, but traditional songs from the song book Rasputin have not been forgotten either. Most of the 21 songs on the album are part of Teekkarikuoro's standard repertoire but there are also new arrangements made specifically for Teekkarikuoro. The album has been recorded in May and October 2009 in Festia hall in Tampere University of Technology and in the Teekkari sauna Mörrimöykky in Hervanta.